The renewables energy sector will continue to grow in importance over the coming years as the energy transition from fossil fuels to cleaner, greener sources gathers pace. The EU is powering ahead as it aims to decarbonise and meet its energy efficiency and climate neutral targets by 2050, which in turn is creating thousands of renewable energy jobs. In our latest blog, we explore the latest policy news and progress being made in the EU, what the most in demand energy skills and roles are and some top talent attraction tips for employers.
...Read More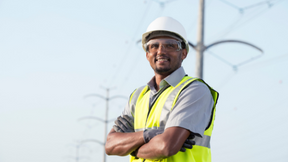 A new report published by POWERful Women, the body representing the development of women in the energy industry, produced in association with global management consulting firm, Bain & Company, has revealed the extent of the barriers that are preventing gender gaps in the energy sector from being narrowed. The findings have shown that despite the efforts of many organisations to boost gender diversity, the industry would still appear to be very much male-dominated, especially when it comes to middle management roles.
...Read More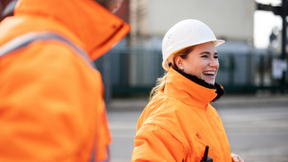 As the profession that is spearheading the transition to greener, cleaner energies, and driving the concerted efforts to de-carbonise the world, the energy sector has plenty of appeal for a wide range of skilled individuals. But despite this, there's a concerning dearth of talent.
...Read More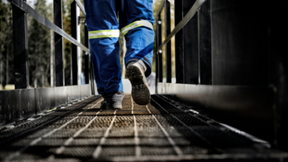 The global transition towards clean energy and the growing importance of the renewables sector, including solar power and offshore wind, will continue to generate demand for highly skilled workers. Transferable skills from complementary sectors such as oil and gas will be pivotal in helping to plug the skill shortages and resolve some of the hiring challenges facing energy companies. But attracting the right talent is only one part of the hiring equation – how do organisations go about retaining their top talent and stop them joining the competition?
...Read More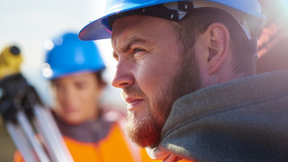 With the energy industry progressively transitioning to cleaner, renewable energy sources, it is facing the challenge of attracting top talent during a time of acute skills shortages and increased competition.
...Read More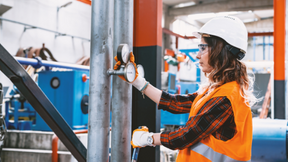 One of the key findings to emerge from the Brunel and Oilandgasjobsearch.com Energy Outlook 2021/22 report is a lack of application numbers, which makes it increasingly difficult for the energy industry to hire top talent and plug those widening skill shortages. And with almost 1 in 3 recruiters saying that their biggest challenge is an ageing workforce, it is clear that energy companies must look at ways to improve their talent acquisition strategies. So how can they make the energy sector more attractive to the new generation of young professionals on the cusp of their career?
...Read More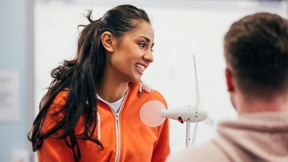 Launching the publication of its British energy security strategy policy paper in April, Boris Johnson reiterated the UK government's position to provide safe, clean and affordable energy for British citizens. The prime minister stressed the need and desire 'to take advantage of Britain's 'inexhaustible resources', not only using natural sources of energy such as solar and onshore wind power but also boosting the UK's nuclear power and oil and gas capacity.
...Read More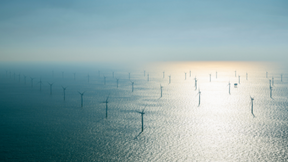 With acute skills shortages affecting the energy sector, companies must differentiate themselves if they are to attract highly skilled individuals, particularly in renewable energy fields such as offshore wind. The dearth of talent and falling application numbers has led to an all-time high in competition to plug skills gaps. Alongside improved benefits packages, one of the most effective tools to attract top talent where skills are in short supply is to increase salaries brackets. In our latest blog, we examine this and other key talent retention factors in more detail.
...Read More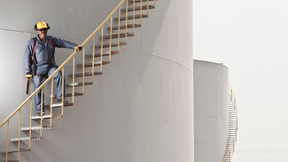 Recruiters operating in the energy sector will have no doubt faced a challenging couple of years, as Covid-19 - and associated restrictions – disrupted business operations and hiring activity globally. What's more, as we begin to emerge from the pandemic, businesses are feeling the effects of what has been dubbed the 'great resignation'. That is, employees who reassessed their priorities during lockdown, or stuck with an employer only because job opportunities were thin on the ground, are now handing in their notices in droves.

...Read More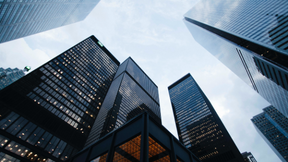 The global energy sector is facing a well-documented skills shortage, as experts in specialist fields such as renewables remain in short supply and high demand. But, if the UK and other countries around the world are to meet ambitious greenhouse gas emissions targets to tackle the global climate crisis by developing clean energy systems, it is clear that organisations will have to look beyond the limited talent pool of STEM (Science, Technology, Engineering and Maths) graduates to fill their roles. As well as providing their own people with the training they need, they will inevitably need to look outside their sector too if the sheer scale of demand is to be met.
...Read More
Subscribe to Email Updates