One of the key findings to emerge from the Brunel and Oilandgasjobsearch.com Energy Outlook 2021/22 report is a lack of application numbers, which makes it increasingly difficult for the energy industry to hire top talent and plug those widening skill shortages. And with almost 1 in 3 recruiters saying that their biggest challenge is an ageing workforce, it is clear that energy companies must look at ways to improve their talent acquisition strategies. So how can they make the energy sector more attractive to the new generation of young professionals on the cusp of their career?
...Read More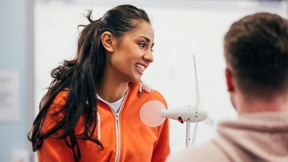 With acute skills shortages affecting the energy sector, companies must differentiate themselves if they are to attract highly skilled individuals, particularly in renewable energy fields such as offshore wind. The dearth of talent and falling application numbers has led to an all-time high in competition to plug skills gaps. Alongside improved benefits packages, one of the most effective tools to attract top talent where skills are in short supply is to increase salaries brackets. In our latest blog, we examine this and other key talent retention factors in more detail.
...Read More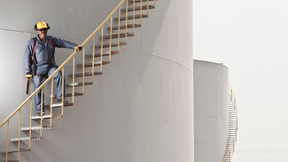 The global energy sector is facing a well-documented skills shortage, as experts in specialist fields such as renewables remain in short supply and high demand. But, if the UK and other countries around the world are to meet ambitious greenhouse gas emissions targets to tackle the global climate crisis by developing clean energy systems, it is clear that organisations will have to look beyond the limited talent pool of STEM (Science, Technology, Engineering and Maths) graduates to fill their roles. As well as providing their own people with the training they need, they will inevitably need to look outside their sector too if the sheer scale of demand is to be met.
...Read More
Subscribe to Email Updates