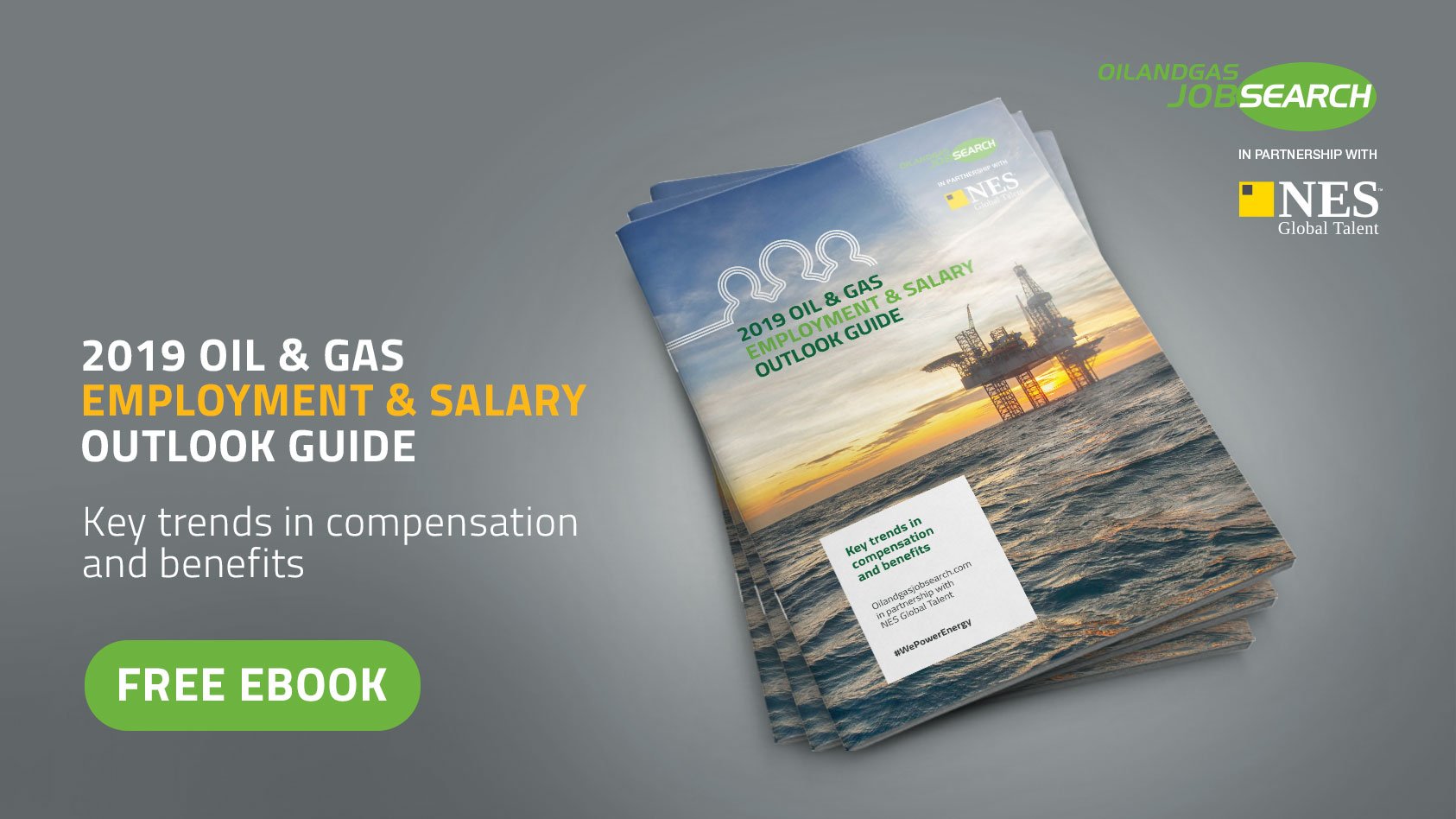 Get insights in the key trends in compensation and benefits for the global Oil & Gas industry
Study based on a survey completed by more than 33,200 people in the oil and gas industry – from 22 different disciplines and 171 countries.
We are delighted to share with you the Oil & Gas Outlook for 2019. This research aims to provide employers, employees and candidates with key insights into global market trends in workforce planning, hiring, compensation and benefits based on last year's experience and expectations for the coming year.
The Global Oil and Gas Employment Outlook is a joint effort between Oilandgasjobsearch.com and
NES Global Talent. For more than five years at oilandgasjobsearch.com we have published a global survey on the state of the oil and gas employment market.
In this edition we present:
A global outlook for Europe and Africa, the Americas, the Middle East and Asia-Pacific
Salary overview
The expatriate landscape
Disciplines outside of the Oil and Gas industry
Skills shortages
Women in the oil and gas industry
Main findings at a glance
List of top 25 desirable employers in the Oil and Gas industry